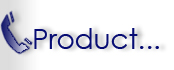 PMS 2000
Can PMS 2000 be a PMS Host ?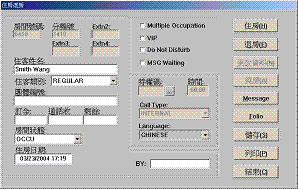 PMS 2000 has been proven to work with major host systems. Moreover, PMS 2000 by itself can work as standard-alone host. In the event that a PMS link is down or malfunctioning, user can still perform all the basic PMS functionalities such as check-in, check-out, wake-up call, do not disturb and etc.
PMS 2000 for Windows
PMS 2000 is a gateway between h Hotel Property Management System (PMS), PBX, Voice Mail, and Pay TV system, etc. It can literally integrate with any of the available system on the market. Depending on the PMS, the integration can support automatic guest check-in, check-out, wake-up calls, as well as many other features such as text/fax message notification, telephone bill and mini-bar posting.
Who uses PMS 2000 ?
PMS 2000 is an internationally compatible product and is widely used in various countries such as Taiwan , China , Singapore , Indonesia , and by major hospitals and hotels. The system has been a great and reliable performer in all respects of operation.
Room Status and Mini-bar
Housekeeper is allowed to call system and post the room status. The housekeeper can also key in the consumed food items for the mini-bar posting, allowing guest folio report sent to front desk.
Features

Host Integration

Display 50 room status per screen.

Support up to 4 extensions per room.

Easy administration through graphical user interface.

Guest scheduled wake-up call.

Display total phone charges per room on the screen.

Room status update over the telephone by housekeeper (maid-locator).

Telephone charge posting and reports.

Mini-bar and Pay TV posting.

Advanced filtering criteria for report analysis.

Message Received from Host



Check-In
Check-Out
Room Change
Wake-up Call
Telephone Disabled
Message
Do Not Disturb
Cancel Wake-up Call
Cancel Message
Cancel Do Not disturb



Message Sent to Host



Mini-bat and Pay TV posting
Telephone bill posting
Room status change
Function

Pay TV Integration

Query



Room Status
Wake-up Call
Telephone Bill


Setup



Check-In
Check-Out
Change Room
Wake-up Call
Message
Do Not Disturb



Report



Guest Information
Guest Telephone Bill
Detail & Summary Report

Message Received from Pay TV



Pay TV posting



Message Sent to Pay TV

Check-In
Check-Out
Message
Folio


Applied Customers