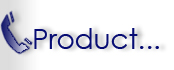 ACD 2000
ACD 2000 For Windows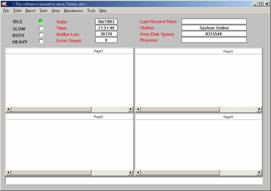 ACD 2000 is a technologically advanced, proven and reliable computerized call management software that captures on-line or off-line data directly from a PBX system or a file. It Supports MS Windows 95/98/Me/XP/2000 and NT 4.0 Workstation operating system, and utilizes the latest RDBMS technology to contain all the functionality, performance, data security, together with a comprehensive array of easy-to-use reports will certainly make ACD 2000 one of the best products on the market.
What is ACD For?
ACD 2000(Automatic Call Distribution) is interfaced with the Call Center C2 package under the NORTEL Meridian PBX system. It receives the C2 management reports every hour via RS-232 from PBX, which includes ACD-DN, Trunk, Route and Agents statistics. They can be used to show the efficiency, cost-effectiveness, and productivity of your ACD system.
Reporting Scheduling
Scheduling and batch printing are the best tools to improve productivity. With an easy setup, any monthly, weekly or daily report can be automatically printed at your specified time.
Call Fraud Detection
Helps your business to detect any unusual calls in real-time mode by setting the time frame, call number, extension, FAC, trunk number, call type, call duration or call charge. When the call meets the above condition, system will prompt the message and alarm users.
Multiple Languages in Single
Multi-language capability is one of the important features in ACD 2000. User can switch between languages with only a mouse click, providing system portability across different countries.
Features

Report

Supports unlimited Agent number.

Supports Chinese and English in one system.

Provides daily, weekly and monthly report.

Report output to printer, screen or file that can be supported in MS Excel.

Reports available by ACD-DN ĦB Agent ID ĦB Trunk Route.

Scheduling and batch report printing.

ACD RS-232 port link down and hard disk space below limit on-line alarm.

ACD-DN Group Daily Report

ACD-DN Group Summary Report

ACD-DN Call Queue Daily Report

ACD-DN Call Queue Summary Report

Trunk Route 24HR Summary Report

Trunk Route Summary Report

Position ID Summary Report

Position ID 24HR Report

Agent ID Summary Report

Agent ID 24HR Report

Agent ID Daily Summary Report

Agent ID Daily Total Report