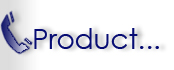 TFC 2000
TFC-Traffic Customer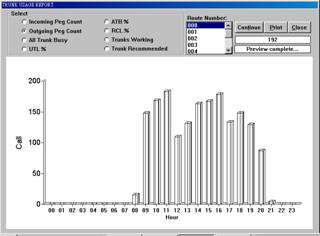 TFC 2000 for Windows interfaces with the NORTEL PBX traffic port via RS-232. The information is processed by the TFC 2000 , which outputs the Network Report , Trunk Usage Report , Customer Console Measurements Report and Individual Console Measurements Report . TFC 2000 describes traffic details for each customer group, trunk usage and examines the treatment of calls in customer queues; speed of response, number of call delayed, number of calls abandoned, average wait time of delayed calls, and average wait of abandoned calls.
Report Scheduling
Scheduling and batch printing are the best tool to improve productivity. With a easy setup, any monthly, weekly or daily report can be automatically printed at your specified time.
TFC 2000 for Windows
TFC 2000, a Y2K compliant product, is a technologically advanced, proven and reliable computerized software that captures on-line or off-line data directly from a PBX system or a file. TFC 2000 utilizes the latest RDBMS technology and is carefully designed to contain all the functionality that you will ever want for a traffic analysis tool. Performance, data security, network compatibility together with a comprehensive array of easy-to-use reports will certainly make TFC 2000 one of the best products on the market.
Multiple Languages
Multi-language capability is one of the important features in TFC 2000. User can switch between languages with only a mouse click, providing system portability across different countries.
Features

Traffic Analysis's Report

Multiple languages in one single product

Provides daily, weekly and monthly report

Report output to printer, screen, graph or file that can be supported in MS Excel

Scheduling and batch printing

Low on disk space alarm

TFC Off-line detect and alarm